Company Profile
As a leading professional manufacturer of plastic molding in China, Maxtech Company provide a high quality and low cost custom plastic molding solution according to customer requirements. We have more than 15 years experience in plastic injection molding service with the experience of design, develop, molded and manufacture more than 500 different products. We are fully aware and understand the production of plastic parts and the international standards. In the meantime, we also provide the product and mold design feedback to our clients and help them to complete the design so that the products will be better fit in their purpose. Also, we provide cost effective analysis, we will offer our clients the best possible solution with the minimum cost, but without compromise in the product quality. Therefore, we are able to offer our clients the most effective solutions in plastic molding service, both in the communication and production aspects, and able to maintain the good quality while to lower down the cost as much as possible.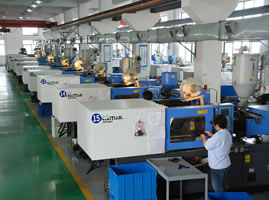 Injection Molding Workshop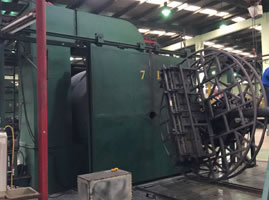 Rotational Molding Workshop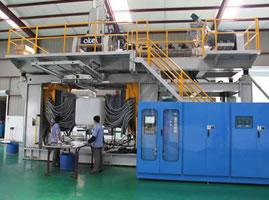 Blow Molding Workshop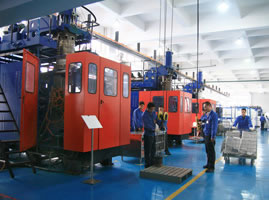 Blow Molding Workshop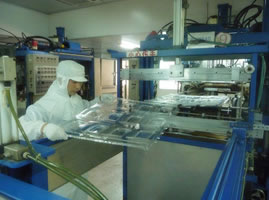 Food Grade Thermoforming Workshop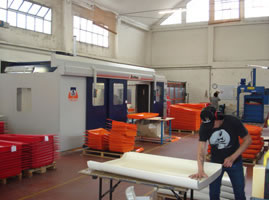 Vacuum Forming Workshop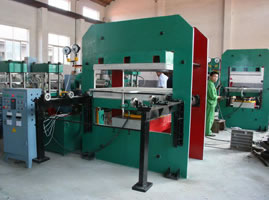 Compression Molding Workshop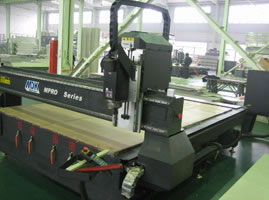 Plastic Fabrication Workshop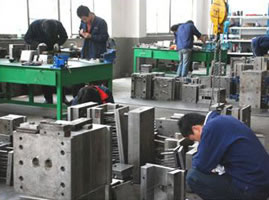 Plastic Mold Workshop
Main Products & Services
1. Products:
Injection Molding, Rotational Molding, Blow Molding, Vacuum Forming & Thermoforming, Compression Molding, Plastic Fabrication
2. Services:
Products Design, Mold Making in House, Manufacturing, Surface Treatment, Assembly, Packaging and Delivery
(1) Surface Effect: Mirror Polished, Brushed Polishing, Glossy, Matte
(2) Coating: Vacuum Coating, Spray Paint
(3) Printing: Screen Printing, Silk Printing, Pad Printing, Label/Logo Printing, Hot Stamping/Decal, Laser Carving, Laser Engraving, Bronzing Printing
3. Assembly:
Stud, Inserts, O-ring, Gasket
4. Packaging
Plastic Sealed Bag, Thermoform Packaging, Carton Box, Wooden Box, Tray
5. Testing Report, QC Report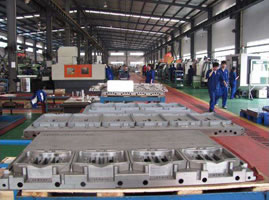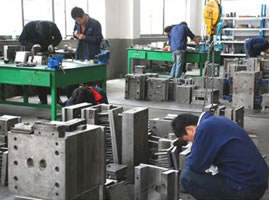 After accumulating 15 years experience and developing more than 500 plastic products, Maxtech now has the very mature techniques and unique point of views in making the plastic mold. For every single project, an individual research and developing analysis will be provided by our mold design team and mold production department. It includes the runner design, gating location, ejection pins location, parting line position, ejection method, shrinkage issue, flow mark problem, cooling layout, and so on. Through this analysis, we can make sure the product will suit client's using purpose properly, and so that the part will be produced over and over again in series. A DFM (Design For Manufacturability) report can also be provided to the clients, in this case, the customers can have an overall view of the manufacturability on the product design. Our purpose is to explain our clients the potential risk and provide our solutions to them based on our experience.
1. Low labor cost is one of the several main advantages of choosing China's molding service rather than the service in the Europe or the US. Even though the labor cost in China has been raised dramatically over the past years, both the labor techniques and production effectiveness has been greatly improved in China as well. In addition, auto-programming technologies have been applied largely in our workshops, so even with the labor cost raise, our overall cost still will be as much as 30% lower than the Europe and the US.
2. Complete set of production chain. From the very initial product development, to the mold design, mold production, and to the raw material purchase, serial production, product packaging, to the final stage of storage and logistics, as well as the other mechanical assembled components supply, all of these can be accomplished within an area of 10 kilometers radius.
3. Made in China does not equal to bad quality. As a matter of fact, large enterprises such like Apple, Philip, Canon, Samsung and Siemens, they all put their plastic molding production in China. Even the products made in the Europe and the US might have some defects. Most of the time, quality actually relates to the price level. Normally, expensive goods would have a high quality, and vise versa.
4. We can save you lots of the implicit costs. Sometimes, the clients only just have an idea of what they want, they would only show us some photos or some uncompleted sketches. In this case scenario, it will require us to put client's thoughts into practical plans and professional designs. This process will cost a lot both in the design procedures and the communications. However, we will only charge the clients the break-even mold cost, all of this effort is simply to improve the relationship with our clients and build the trust in each other. This is the foundation of our future cooperation.
5. English language is commonly used in China, most of the engineers can speak very fluent English. Chinese suppliers can provide all the certificates and reports in English that have been required by clients, such like Material Certificate, Production Reports, Quality Reports, Third Party Documents, etc.. So the communication will not be a problem at all. We have a fluent English speaking client service team, so you can even call us directly and won't have any communication problems.