In-Mold Decoration (IMD Injection Molding)
In-Mold decoration also known as IMD injection mold is one of the most popular technique for surface decoration. It is widely used in the decorations for household appliances, control panels, car dashboard, air conditioner face panels, cell phone covers and lens, washing machines, fridges, and so on.
Nowadays, IMD injection molding has greatly replaced the old school multi-colored outer surface printing techniques, such like pad printing, painting, silk printing and electronic plating. It is more environmental friendly and it will last longer since it is actually beneath the surface, so it cannot get scratched or worn off.
Applications of In-Mold Decoration:
1. Household Appliances: refrigerators, air conditioners, microwaves, ovens, washing machines, and all the decorations for control panels.
2. Automobile Industry: car dashboard, lights covers, inside sign panels.
3. Electronics Industry: laptops, mobile phones, digital cameras, keyboard and mouse and all other related surface decoration.
4. Other application areas such like toys, sporting tools, cosmetics packaging boxes and gift boxes.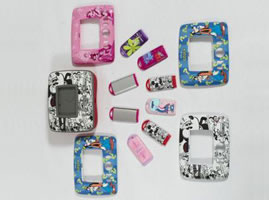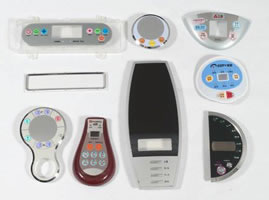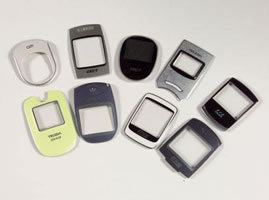 Principle of In-Mold Decoration:
Basically speaking, in-mold decoration is the method of putting the pre-printed decoration elements into the injection molding tool cavities, and then inject the resin so that the decoration elements will become one single unit together with the plastic parts after forming. IMD also uses the insert molding technique, items made by IMD will be both functional and nice looking.
IMD Injection Molding (IML, IMR) VS Traditional Injection Molding:
Traditional Injection Molding:
1. Traditional injection molding method requires several different tools, and all the painting or electronic plating or other type of printing methods are actually the secondary process. Besides the extra costs for this secondary process, it will also cause the pollution.
2. Traditional decoration method will be worn off or get scratched.
3. Traditional decoration method will be done after the plastic forming, if this decoration quality is bad, then the entire plastic formed item will be wasted as well.
In-Mold Decoration (IMD Injection Molding):
1. There will be only one mold for IMD method, the entire process is simplified, the efficiency will be increased, and so the cost will be greatly decreased.
2. Both the stability and durability of IMD is better. The decorative element will be placed inside the plastics, the colors will not fade away along with the times. Also, such elements can be changed easily without making any modification to the tooling.
3. Low defective rate. There is only the half bottom mold, no upper half during the high pressure molding process. So this means the decorative element will not be touched or polluted during the manufacturing process.
4. Variety materials and thicknesses of the decorative elements. There is no strict limits on the decorative element. It can be a piece of paper, or it can be leather or cloth, which will look much nicer than just a sticker.