PEI Injection Molding
The items made by PEI injection molding process are normally in high smooth and glossy surfaces. The PEI resin is heat resistant and has an excellent electrical property, so the PEI items mostly will be used in the high temperature and electrical applications.
Applications of PEI Injection Molding:
1. High temperature applications include microwave containers and trays, temperature sensors, insulation panels, lamps and lights with high power volts.
2. Electrical applications include circuit boards and coils, and general conductive connectors.
3. PEI injection molded products are being used in medical industry as well, such like surgical instruments, dental appliances, optical lens with high precision, surgical trays and clamps, and so on.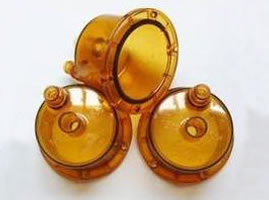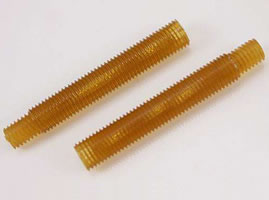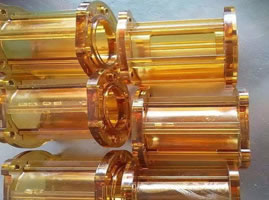 Parts and Mold Design for PEI Injection Molding:
1. Since the physical property of PEI resin material is excellent, when designing items made in PEI, this should be taken as the main advantage. However, items better do not have sharp corners and the wall thickness cannot be very thin. In addition, the wall thickness for entire part needs to be identical. Since the wall thickness cannot be vary from areas to areas within one single part, so some ribs can be added in order to increase the strength of the part if necessary.
2. PEI injection mold shrinkage is one issue needs to be considered. By reducing the temperature of the mold, this shrinkage problem can be reduced. However, please note if the mold temperature is very different from the outer surrounding environment temperature, there will be also shrinkage issues after the injection since the the temperature difference is too large. Mold shrinkage problem can also be reduced by decreasing the pressure or the melting temperature during the injection molding process.