Plastic Overmolding
Plastic overmolding means to inject another plastic material over around an existing product, and then they will become one single unit. This is very similar to insert molding method. The two material types from these two different operation can be different in plastic overmolding process. The existing base product can be hard plastics like ABS or PP, and the secondary overmolding material can be soft material such like rubber. This normally is used as the tools handle grips, knife handle grips and pens. And the colors can be different as well.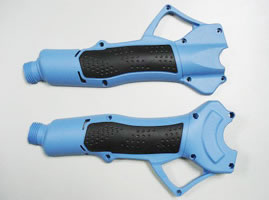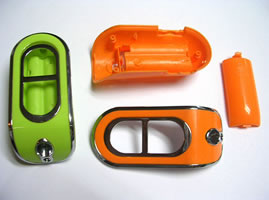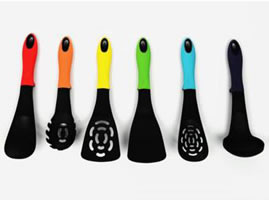 Advantages of Plastic Overmolding:
1.Save cost and manufacturing time: If not using overmolding process, in order to bond two different materials together, an adhesive has to be used. By using the overmolding method, this secondary process can be eliminated.
2. Design benefits: Since the material types and colors can be different, the overmolding material can be soft and can be in a different color, to a certain extent, this can be the decoration to the parts, so that the design will be better off.